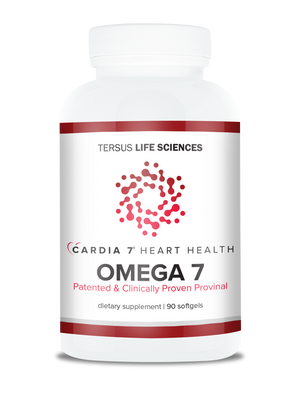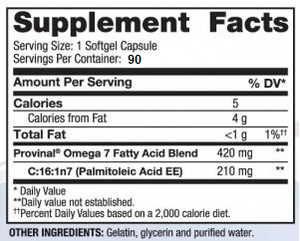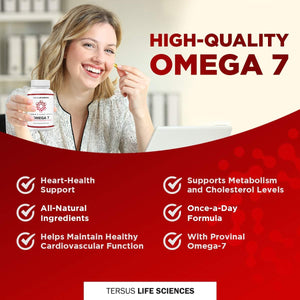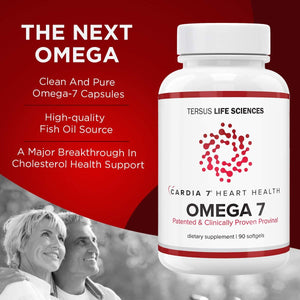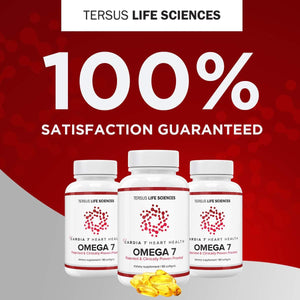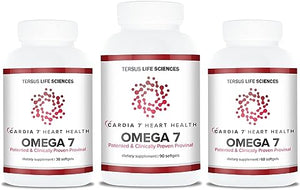 Cardia 7 is a Purified Omega-7 that contains Provinal®, an ultra-purified palmitoleic acid, which is a monounsaturated fatty acid (MUFA) and is guaranteed to have less than 1% palmitic acid. Cardia 7 helps to maintain healthy cholesterol and blood sugar levels, supporting a healthy inflammatory response and more.
Through numerous scientific studies and clinical trials, Cardia 7 containing Provinal® and palmitoleic acid have been shown to maintain and assist in:
Helps maintain healthy LDL, HDL & triglyceride levels
Promotes healthy metabolism of glucose & insulin
Helps promote a healthy inflammatory response
Don't Be Misled By Other Omega-7 Brands - The Difference Between Palmitic (Bad) & Palmitoleic Acid (Good)
Palmitic acid is the deleterious pro-antagonist of palmitoleic acid, counter acting and negating any of the positive and beneficial anti-inflammatory effects of palmitoleic acid. Cardia 7 containing the patented ingredient Provinal®, is the only Omega-7 on the market to guarantee less than 1% palmitic acid and over 50% palmitoleic acid. Other Omega-7's on the market which do not contain Provinal® have been shown to contain high percentages of palmitic acid, with some even higher than their palmitoleic acid content.
Safe, effective, and sustainably sourced each bottle contains 30 softgels - a one month's supply. 

Daily dosage is 420 mg/day (210 mg palmitoleic acid), in one small gelcap.