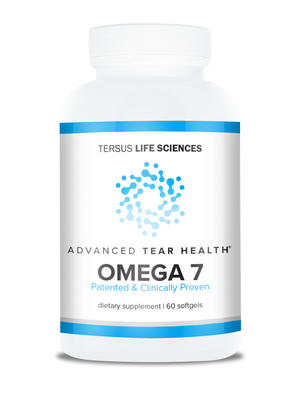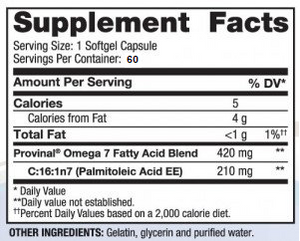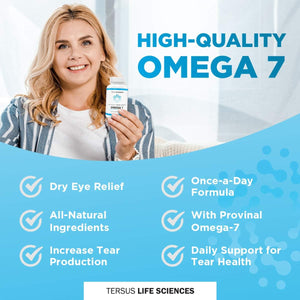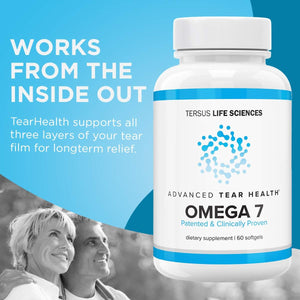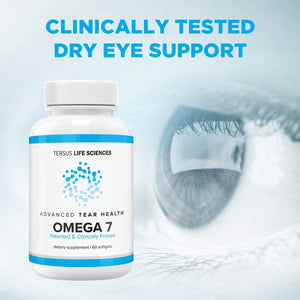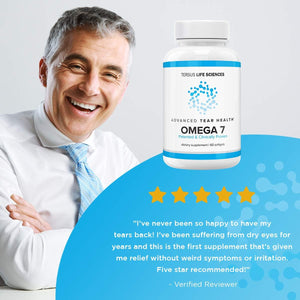 TearHealth™ containing Provinal®, an ultra-purified palmitoleic acid, is  an Omega-7 monounsaturated fatty acid (MUFA), and is guaranteed palmitic acid-free.
Several factors contribute to the Dry Eye Disease condition, including environmental triggers (e.g., dry air, wind), prolonged screen time, hormonal changes, aging, certain medications, and underlying health issues. These factors disrupt the delicate balance of the tear film, leading to dryness, inflammation, and potential damage to the eye's surface.
TearHealth™ has been shown to assist in:
Reducing Inflammation
Promoting Tear Production
Moisturizing & Lubricating
Supporting Overall Eye Health
Don't Be Misled By Other Omega-7 Brands - The Difference Between Palmitic (Bad) & Palmitoleic Acid (Good)
Palmitic acid is the deleterious pro-antagonist of palmitoleic acid, counter acting and negating any of the positive and beneficial anti-inflammatory effects of palmitoleic acid. Cardia 7 containing the patented ingredient Provinal®, is the only Omega-7 on the market to guarantee less than 1% palmitic acid and over 50% palmitoleic acid. Other Omega-7's on the market which do not contain Provinal® have been shown to contain high percentages of palmitic acid, with some even higher than their palmitoleic acid content.
Safe, effective, and 100% natural, each bottle contains 60 softgels each — a two month supply.
Daily dosage is 420 mg/day (210 mg palmitoleic acid), in one small gelcap.